Perpetual vs Subscription License – What is the Difference
June 15, 2022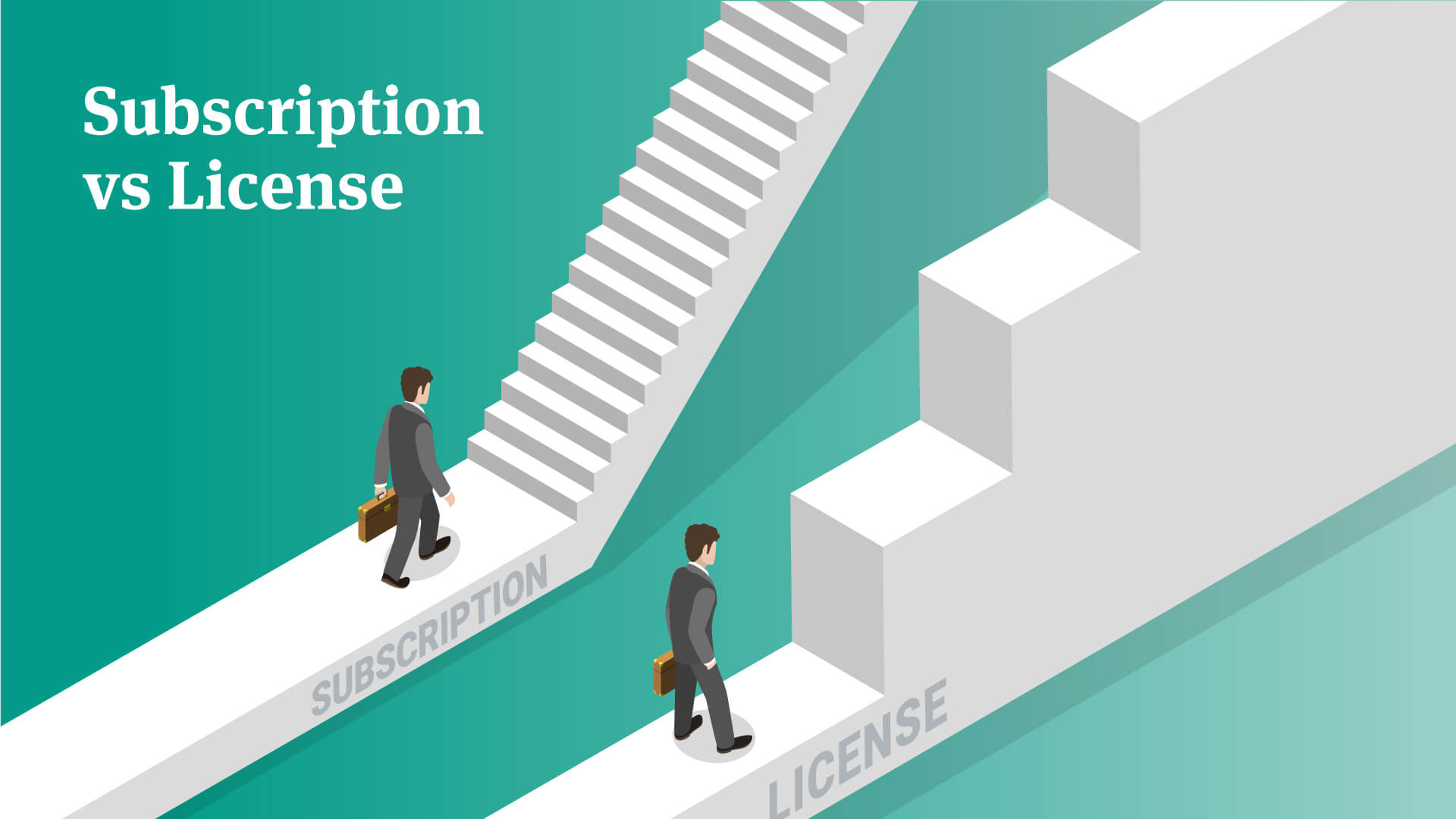 Perpetual license gives you the liberty to usage with a one-off payment while subscription license gives you right to usage for a monthly premium.
The past decade saw tremendous changes to licensing models for software, a significant shift favouring subscription licensing. Traditionally, perpetual licensing ruled the sector, especially with corporate software in the early 2000s, but things changed. This article addresses the elephant in the room; perpetual vs subscription license – what is the difference?
What is the Difference between Perpetual and Subscription Licensing?
Perpetual License
Using a piece of software for an indefinite period adds up to perpetual licensing. Ideally, you make payment once. Afterwards, you'll likely pay for upgrades and support. Depending on the software, maintenance fees typically range from 15% to 30% of the initial license cost.
Subscription License
A subscription license is a recurring subscription that you pay monthly or annually. A subscription-based program has no additional expenses for maintenance, upgrades, or technical support.
A Summary of Perpetual vs Subscription License Differences
| | |
| --- | --- |
| Subscription License | Perpetual License |
| There are no hidden cost | Hidden costs |
| Up – front charges | One-time charges |
| Price is inclusive of technical support, customer service, upgrades and maintenance | You pay for upgrades, maintenance and support in addition |
What Benefits Does Subscription Licensing Have Over Perpetual Licensing?
The subscription license keeps winning over the perpetual license for several things outlined below.
Convenience and Simplicity
Subscription licensing contains everything you need to run the software, including servers, storage, and the administration of that infrastructure. You enjoy efficiency from all this without managing it.
Cost Factor
In the long term, subscription software is more cost-effective than a perpetual software plan. Why? Because you share the infrastructure with other companies, resulting in a lower total cost of ownership over time.
If you compare the cost of a five-year subscription license to the cost of a perpetual license with five years of maintenance and support, subscription license charges add up to the same. The difference is in the payment model; up-front and one-off.
Customer Friendly
Your company needs to get a proper address when it's time to renew under subscription licensing. Customers pay based on how much time they spend utilizing services, thereby giving some flexibility.
However, it's a different case for perpetual licensing. Even if the organization can regularly match its licenses to their users, you risk incurring unnecessary fees.
Security
There are security concerns about subscription license software since it shares infrastructure with other organizations. But, subscription-based software providers undertake the following to keep you safe when you use their services:
Specifying the conditions under which a person may access your data
Water privacy protection terms of the agreement
Continuously updating the program to keep data safe
Close monitoring and immediate address of faults that develop
Efficiency
Perpetual licenses are out-of-date and time-consuming when compared to SaaS software. Subscription software license has a one-dial team working on arising technical issues. At the same time, perpetual relies on an on-site team to fix bugs.
Conclusion
A software subscription model has many advantages that we could discuss endlessly. Nevertheless, it is abundantly evident that it is superior to a perpetual license.
FAQs
Precisely how long does a perpetual license last?
A perpetual software license allows indefinite use of a program.
Do perpetual licenses expire?
Perpetual licensing is irrevocable.